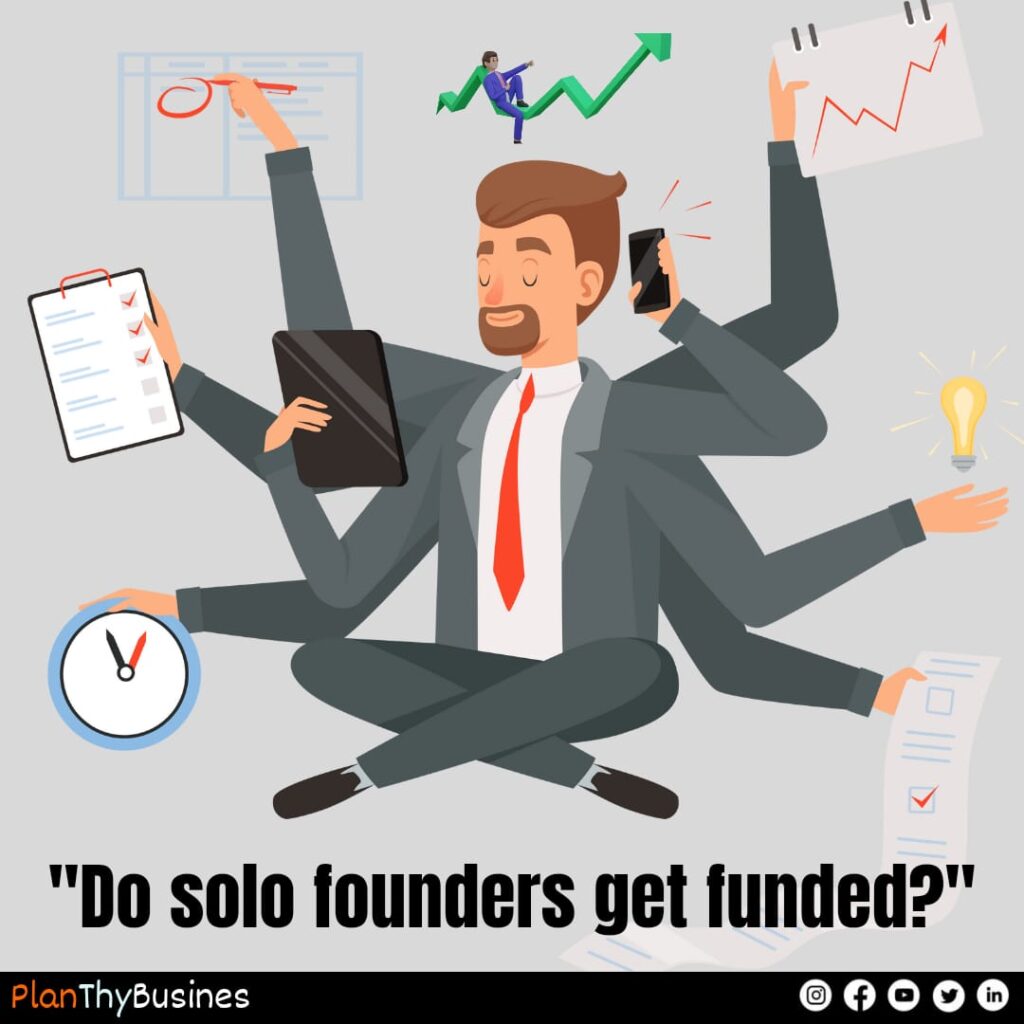 Entrepreneurship can be a challenging journey, and the road to success is often paved with obstacles. For solopreneurs, the challenges can be even greater, as they are responsible for every aspect of the business. One of the most significant challenges that solo founders face is securing funding for their businesses. Investors are often wary of investing in a business with only one founder, as it can be seen as a higher risk. One common question that arises is whether solo founders can get funded for their ventures.
While some believe that investors often prefer to fund businesses with a team of founders as it is seen as less risky. Having a team means that more people are working on the business, bringing different skills and perspectives, which can help mitigate risks. Moreover, investors may view a solo founder as a risk because if something happens to that individual, the business may suffer.
On the other hand, many believe that solo founders can still secure funding despite the preference of many investors for startups with a team. Investors prioritise a startup's potential for return on investment, and a solo founder with a solid plan and idea can still receive funding. Investors may find the greater control and decision-making power of solo founders appealing. In certain industries, solo founders may have a competitive advantage with unique insights and networks.
Here are many examples of highly successful companies that were founded by a single entrepreneur:
Jeff Bezos, Amazon
Michael S. Dell, Dell
Pierre Omidyar, eBay
David Karp, Tumblr
Sara Blakely, Spanx
Aaron Patzer, Mint
Ingvar Kamprad, IKEA
Craig Newmark, Craigslist
Rony Abovitz, Magic Leap
Markus Frind, Plenty of Fish (POF)
Some Indian Examples:
Vijay Shekhar Sharma, Paytm
Falguni Nayar, Nykaa
Ashish Kashyap, Ibibo
Ritesh Agarwal, Oyo Rooms
Kunal Shah, Cred
Kavin Bharti Mittal, Hike
Sairee Chahal, SHEROES
Karan Kakkad, H-Spree
Aishwarya Biswas, Auli Lifestyle
Saikat Saha, Woodgeek
Let's look at some of the statics
Here are some tips for solo founders to increase their chances of securing funding:
Have a strong business plan
Build a strong network
Highlight your strengths
Showcase your track record
Be realistic about your limitations
Focus on execution
While solo founders may face more obstacles in obtaining funding than teams, it is still achievable with the right approach. However, simply presenting an impressive business plan and a polished pitch deck is no longer enough to attract investors. Nowadays, they expect concrete evidence of a product's potential success in the market. Investors are interested in tangible proof of the product's viability, such as user feedback, product samples, and market research.
To address this challenge, the most effective solution is to combine a pitch deck with a prototype. A pitch deck can provide investors with an overview of the business plan, while a prototype can offer a tangible representation of the product. This approach can help investors better understand the product's potential and increase their confidence in investing in it.